PT. Belladonna Primaraya has been established since 1989, we are well known for our excellent rack of record
in manufacturing and exporting. A professional service and hospitality is one of many reasons to our existence.
Working with so many companies all over the world makes us eager to grow even more. In conclusion,
we know there will always be a room for Belladonna in a long run.
---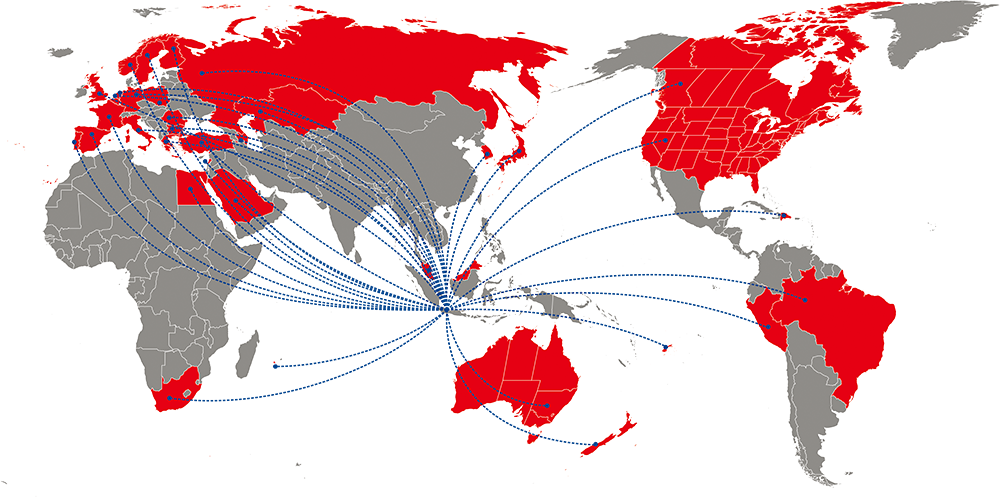 Market Distribution
Excellent track record all over the world.
Sweden, Norway, Finland, Belgium, Bulgaria, Germany,
France, Spain, UK, Italy, Portugal, Greece, Romania, Netherland, Poland, Russia,
Macedonia, Turkey, Azerbaijan, Kazakhstan, Canada, USA, Brazil,
Peru, Dominica, New Zealand, Australia, Fiji, Reunion, Egypt,
South Africa, South Korea, Japan, Saudi Arabia, Lebanon, Malaysia